Massage Therapist Job Information
Having a career as a massage therapist is a fantastic option not only because it is a fast-growing profession that will provide job security, but it is reputable for being a highly enjoyable and satisfying career. Currently, massage therapists are earning on average over $75 for a one-hour massage.
Along with working in a clean and healthy environment and affordable continuing education options, it's no wonder so many people are choosing to be professional massage therapists!
Check out this infographic which explains in even greater detail!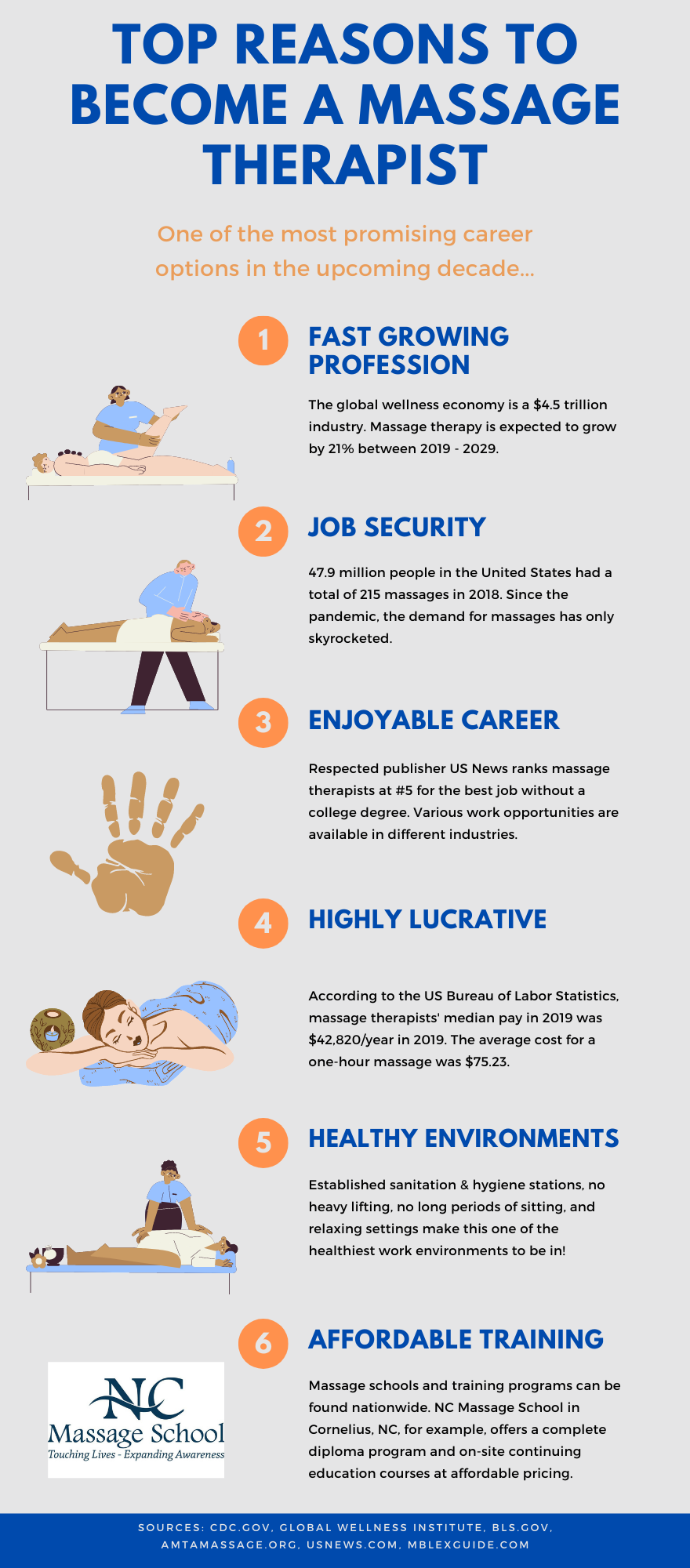 Kristy Serdinsky, Owner, and Director of Education at NC Massage School. With a background in teaching and administration in charter and private schools, Kristy's dedication to helping others led her to open a massage spa in Cornelius in 2015. Now, she brings her expertise in education and the massage and bodywork industry to NC Massage School, blending her two passions to create a transformative learning experience.