The North Carolina Massage School is one of the areas most respected training centers. Our school was opened in 2002 to train individuals to become professional Neuromuscular certified massage therapists. Today, we offer a unique 650-hour diploma program, as well as continuing education courses you can take either at our school or online.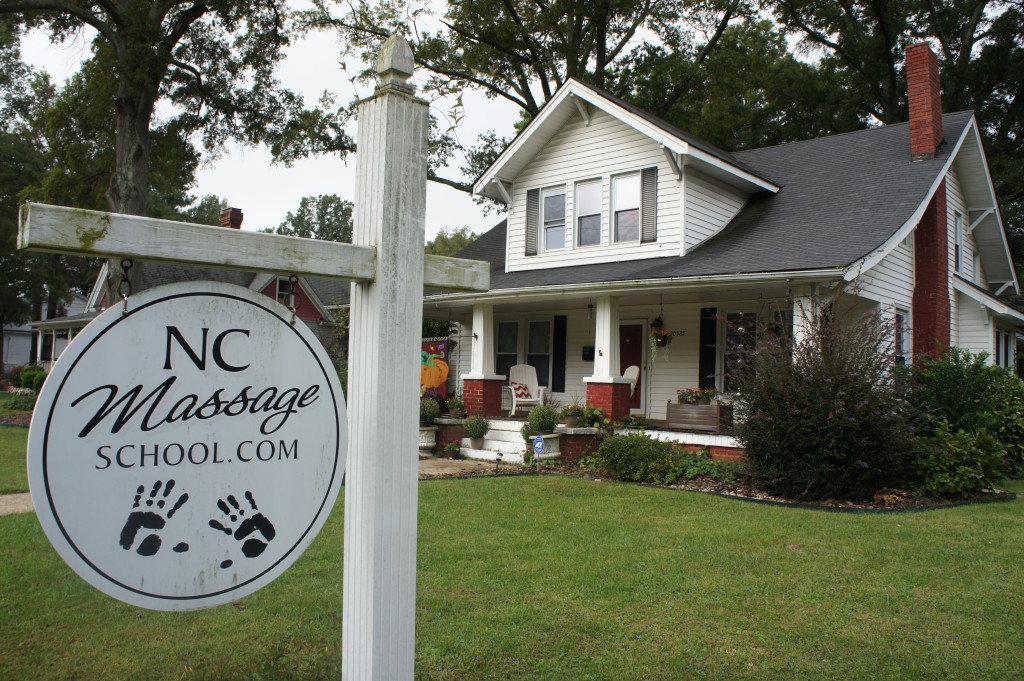 As you consider which school for massage therapy is right for you, consider the following information about NC Massage School:
We are a North Carolina Board of Massage and Bodywork Therapy approved school
We offer a unique, holistic approach to massage therapy education that encourages students to explore personal development of the mind, body, and spirit.
We offer individualized one-on-one training in the art and science of therapeutic massage. Maximum class size is only 18 students!
We offer the Neuromuscular Certification as part of this 650-hour program.
We offer day and evening (based on demand) classes.
Students who complete our programs really appreciate the approach we take to education, and they walk away having no doubt how truly dedicated we are to helping them gain the skills needed to succeed.
Read more about the history and mission of our NC Massage School, and find out if it is the right place to advance your career.