Our Story
Welcome to the NC Massage School, one of North Carolina's most respected training centers for aspiring massage therapists. Our school was established in 2002 to provide professional Neuromuscular certified massage therapist training to individuals passionate about helping others through massage therapy.
We offer a unique 650-hour diploma program that covers the art and science of therapeutic massage, including hands-on training and theoretical coursework. We also provide continuing education courses that you can take either at our school or online, providing flexibility and convenience in your learning journey.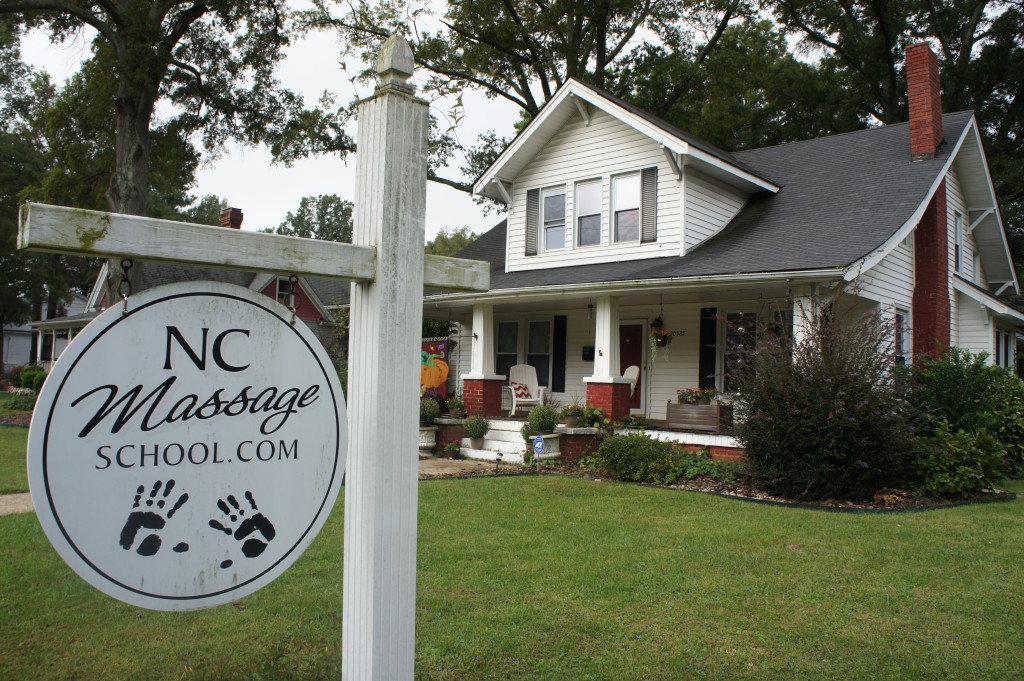 Why Choose Us?
Here are some key facts about our massage therapy school in North Carolina that you should consider as you explore your options:
Approved by the North Carolina Board of Massage and Bodywork Therapy: Our massage therapy school is approved by the North Carolina Board of Massage and Bodywork Therapy, which means that our curriculum, facilities, and instructors meet the highest standards of quality and professionalism.
A holistic approach to education: At NC Massage School, we believe that massage therapy is not just a physical practice but also a holistic one that involves the personal development of the mind, body, and spirit. We encourage our students to explore this approach to massage therapy education, giving them a more comprehensive understanding of the art and science of massage.
Individualized training: We offer individualized one-on-one training in the art and science of therapeutic massage. With a maximum class size of only 18 students, we ensure that our students receive the personal attention and guidance they need to succeed.
Neuromuscular Certification: Our 650-hour program includes the Neuromuscular Certification, providing our students with a competitive edge in the job market and a deeper understanding of how massage therapy can help individuals with muscle and nerve pain.
Day and evening classes: We understand that our students have different schedules and commitments, which is why we offer day and evening classes based on demand. This flexibility allows our students to pursue their education without sacrificing other important aspects of their lives.
At NC Massage School, we are truly dedicated to helping our students gain the skills and knowledge needed to succeed in their massage therapy careers. Our graduates appreciate our approach to education, and they walk away with no doubt about our commitment to their success. If you are looking for a massage therapy school in NC, we invite you to consider NC Massage School and start your journey to becoming a professional Neuromuscular certified massage therapist today.
Read more about the history and mission of our NC Massage School, and find out if it is the right place to advance your career.