Are Massages Good for Mental Health?
If you could take one step to reduce anxiety, enhance your mood, and feel truly, deeply relaxed, would you take it? Massage therapy creates a sense of mental and physical relaxation and is an effective method of dealing with psychological issues such as depression, ADHD, and post-traumatic stress disorder. Adding a regular massage to your routine is a change you can't afford to make. Let's find out why.
Enhance Your Mood
Everyone has different overall levels of happiness, and everyone finds joy in different ways. One common method is through massage therapy. It has been proven to decrease anxiety, lower stress levels, and reduce irritability. Much of the benefit is found through increased feel-good chemicals like serotonin and dopamine in the brain following a therapeutic massage. The key to maintaining progress with your mood is to schedule a regular massage.
Alleviate Pain from Chronic Illness and Disease
Stress and pain go hand in hand. If you're feeling pain 24 hours a day, it's going to be challenging to relax. Massage therapy can decrease chronic pain and taper off stress levels to a manageable level. Reducing pain raises your quality of life and can make a huge difference in your mental health.
Decrease Stress from Work
Working from home can be just as stressful as working from the office—and even more so for employees who have kids at home. Try getting a massage after a long day of work. You'll feel the tension melt away, and you'll feel even more productive the next day. Stress-related symptoms like muscle and joint pain, headaches, sleeplessness, and fatigue are all reduced when regular massage is added to your schedule.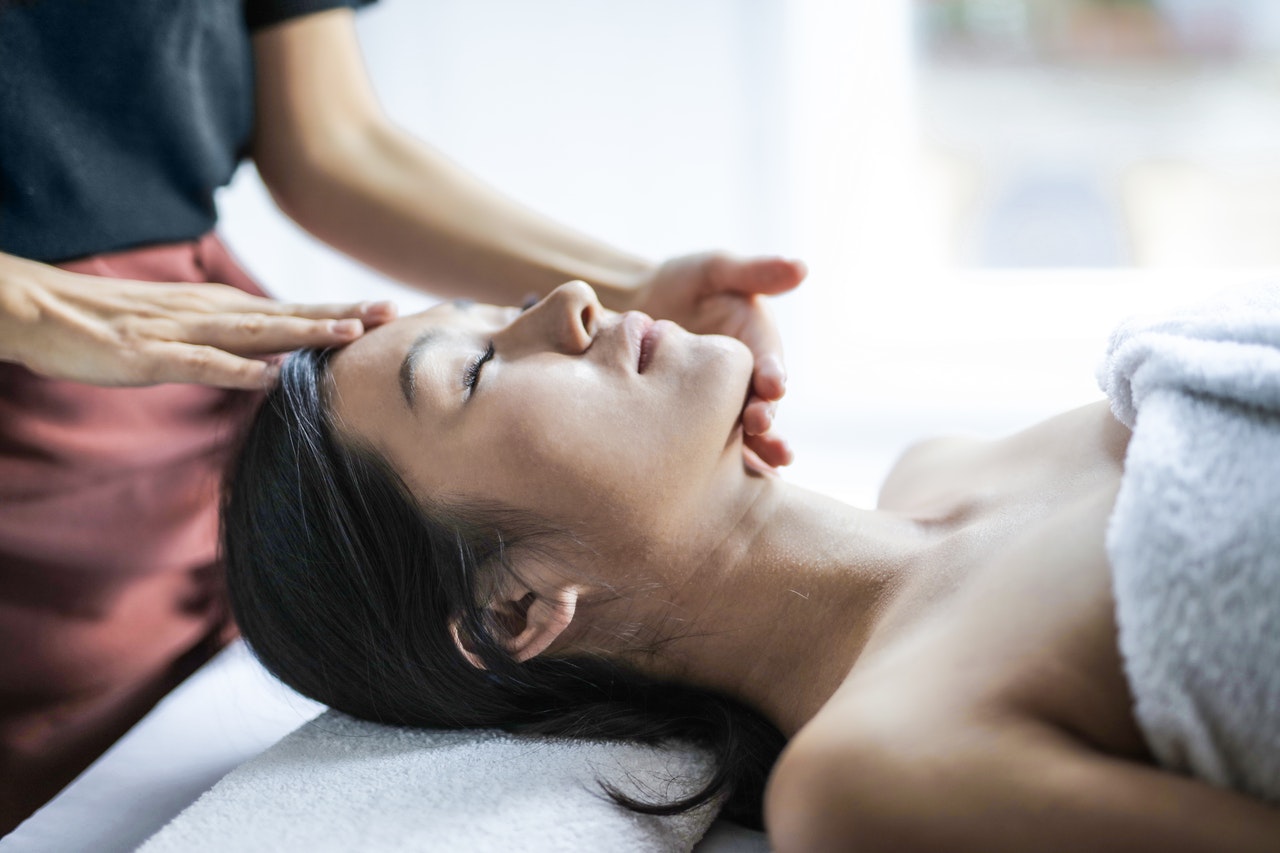 Boost Energy
No one wants to rely on jittery drinks or other chemicals to give us a boost throughout the day. A massage can increase mental acuity days after it is received. Soothing sore or overworked muscles can also provide faster healing and an energy boost. Plus, a massage can combat insomnia, getting you a better night's sleep and more energy the next day.
Reduce Depression and Anxiety
Almost everyone has felt depressed at one time or another to different degrees. Anxiety often goes hand-in-hand, and therapeutic massage is an essential part of any self-care regimen. The time you take to get a massage is time dedicated to yourself. You're not worrying about that next big project, the stresses of home life, or worries about the future. It's a time spent in the moment. Even more importantly, regular massage activates neurotransmitters and balances hormones.
Increase Speed of Muscle Recovery
One of the well-known benefits of a massage is its ability to promote blood flow throughout the body and boost the speed at which muscles recover from fatigue. For many athletes and active individuals, getting out to hike, exercise, or lift weights is a critical aspect of maintaining their mental health. Exercise boosts feel-good chemical levels similar to a massage. The faster you can recover from these activities, the quicker you can get back to the gym or the great outdoors.
Kristy Serdinsky, Owner, and Director of Education at NC Massage School. With a background in teaching and administration in charter and private schools, Kristy's dedication to helping others led her to open a massage spa in Cornelius in 2015. Now, she brings her expertise in education and the massage and bodywork industry to NC Massage School, blending her two passions to create a transformative learning experience.