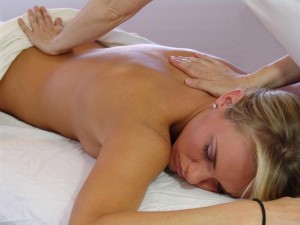 Massage therapists recognize the benefits of their craft, but sometimes convincing others of those benefits can be challenging. A recent study published by the University of Kentucky has found scientific evidence pointing to these benefits.
The study looked at the benefits people with lower back pain received from clinical massage therapy. The University of Kentucky offered participants complementary therapies to treat their lower back pain. They partnered with 67 primary care providers and 26 massage therapists throughout the state to help evaluate the need for and benefits of the treatment. Through the course of the study, the primary care providers referred patients struggling with chronic lower back pain to practicing, licensed massage therapists in the community. A total of 100 participants took part in the study, and of these 85 were given clinical massage as an option to treat their back pain.
The Results
Of the patients who received massage therapy for their chronic lower back pain, 54 percent reported a significant decrease in their overall lower back pain. Dr. William Elder of the University of Kentucky Family and Community Medicine indicates that this is significant. While many patients suffering from chronic lower back pain will recover, some will not. Those who do not often face debilitating pain that can keep them from doing their jobs and enjoying a normal quality of life. These findings indicate that massage therapy can be a solution for these patients.
These findings are also significant because of the growing number of patients struggling with chronic lower back pain. As the population ages, more and more people are dealing with problems with their lower backs, and the effectiveness of medical solutions, like narcotics, is lessening with repeated exposure to these treatments. Today's elderly patients have fewer medical treatments to consider that will effectively treat their lower back pain, which is why massage therapy is so promising.
What These Results Mean
What do these results mean for massage therapists and those who are considering becoming massage therapists? This is significant because it is proof, yet again, that the service you provide is valuable. You provide a true health benefit to those you serve, ridding them of chronic pain and giving them a better quality of life.
Massage therapy provides a valuable service to the community, and greater connections between the medical community and the massage therapy community are needed to help patients benefit from this fact. At NC Massage School, we hope that this study will help forge more of those connections, so the people our students serve are able to get the best relief for their pain.