650 Hour Diploma Program
For individuals looking for one of the best educations in becoming a massage therapist, learn how you can earn your diploma with our unique 650 Hour Diploma Program. Next class starts April 22, 2019.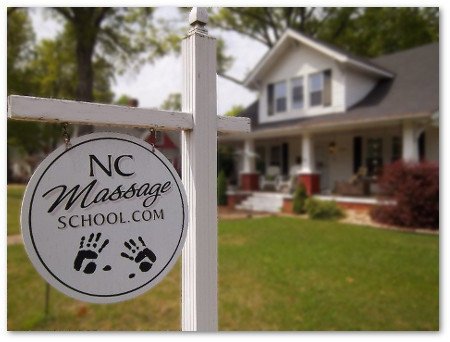 Massage therapy is a growing field where new techniques and ethical questions keep therapists on their toes. If you need to expand your knowledge, require continuing education credits for your credentials or are ready to launch a successful career as a massage therapist, NC Massage School can help.
With a campus conveniently located near Charlotte, NC Massage School has a number of flexible programs to help you reach your goals. We take a holistic approach to teaching massage therapy, and over the years we have earned a reputation for our quality programs. From our diploma program to our continuing education program, we have the education you need for success.
Massage Therapy Diploma Programs
Our primary offering is a 650-hour diploma program that helps new massage therapists gain the skills they need to launch a successful career. After completing our program, successful students are awarded Neuromuscular Certification. Our next session starts April 22, 2019.
Continuing Education
After attaining massage therapy certification, practicing therapists must continue their education in order to keep their licenses. NC Massage School offers a number of continuing education options, including both online options and classes taught at our campus, to help you get the credits you need. We bring in knowledgeable and passionate guest educators to talk about their areas of expertise and provide a well-rounded education for continuing education students. With our continuing education courses, we give you the chance to gain skills you need or learn about new techniques with a flexible schedule.
Staff & Community
What makes NC Massage School unique is our passionate staff. We hand-pick each of our instructors and staff members, ensuring that you receive an education from well-trained professionals. We work hard to create a community where massage therapy professionals can come together to learn, connect and support each other.
Our location in Cornelius, NC is just 20 miles from Charlotte. This allows us to be a convenient option to massage therapists in Charlotte, with a more tranquil and relaxed environment.
If you are ready to take your massage therapy career to the next level, call us at 704-896-2636.