With the recent SeniorSpa session, many of NC Massage School's students have been introduced to the need for senior massage and shown details about techniques for giving massage to seniors. Seniors are one demographic that can benefit immensely from massage, but only when it is given with their unique physiology and needs in mind.
First, consider the growth in the senior demographic. Today there are about 35 million Americans who are 65 or older, and every day an additional 2,000 people reach this milestone. The demographic in the United States is shifting towards an older population, and the lifespan of that population is increasing as modern medicine helps people live longer, healthier lives. Because of this, and because of the demand for a high quality of life in these senior years, today's seniors need the help of massage therapists.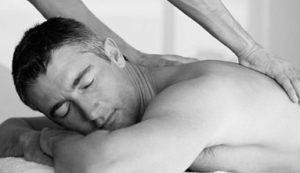 How Seniors Benefit from Massage
Seniors can benefit from massage in a variety of ways. Like most massage therapy patients, massage will improve circulation and decrease tightness in muscles and joints for senior patients, which can give greater motion and stability in the treated area. Studies have also shown that elderly clients who receive massage show a decrease in their breathing rate of around 50 percent, which indicates a relaxed state. Body awareness, skin color and muscle tone also improve with massage.
Massage also has an emotional benefit. Seniors are at a higher risk for depression than younger people. Human touch can elevate mood and lower depression risk. Seniors who get regular massages will be at a lower risk for depression as well.
Special Considerations for Senior Massage
As was discussed in SeniorSpa, giving massage to senior patients requires some additional training. Some massage techniques are not appropriate for geriatric patients. Also, some positions do not work for elderly adults who are struggling with joint pain and degeneration. Some elderly patients are confined to a wheelchair and must be treated while sitting in the chair. A senior massage therapist understands these concerns and can safely provide massage treatment to older patients.
The senior market is a growing one, but one that requires special consideration. NC Massage School is ready to provide the training you need to successfully treat the senior patients who come to you for massage therapy. Learn more about our upcoming classes and how they can help you open your practice to this growing demographic.
Kristy Serdinsky, Owner, and Director of Education at NC Massage School. With a background in teaching and administration in charter and private schools, Kristy's dedication to helping others led her to open a massage spa in Cornelius in 2015. Now, she brings her expertise in education and the massage and bodywork industry to NC Massage School, blending her two passions to create a transformative learning experience.