12 CE Hours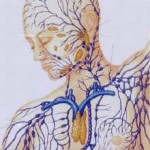 Saturday, May 14 thru Sunday, May 15- 2-9pm
12 CE Hours – $180.00
Early Registration Special is $180.00
After May 6 price is $220.00
Lymphatic massage is a gentle touch therapy that promotes health and aids recovery from certain illnesses. This powerful, yet subtle technique can reduce or prevent fluid retention, enhance the removal of toxins from body tissues, and support the immune system.
Lymphatic massage is a standard treatment in European hospitals and clinics, and is used increasingly in North America.
Lymph Massage is beneficial for:
Stress and pain.
Improving immune system function.
Reduction of swelling.
Breast care.
Skin care and cosmetic surgery.
Join us in learning to give and receive a gentle immune boosting, stress relieving, lymphatic massage!!