On-Site Continuing Education for Massage Therapists
In these unusual times, North Carolina is offering massage therapists the option to take their continuing education credits entirely online. Yet here at NC Massage School, we feel this robs our students of valuable, hands-on experience. To help our students stay safe while also offering the hands-on instruction they have come to expect, we offer in-person CE classes with extended COVID-19 safety protocols.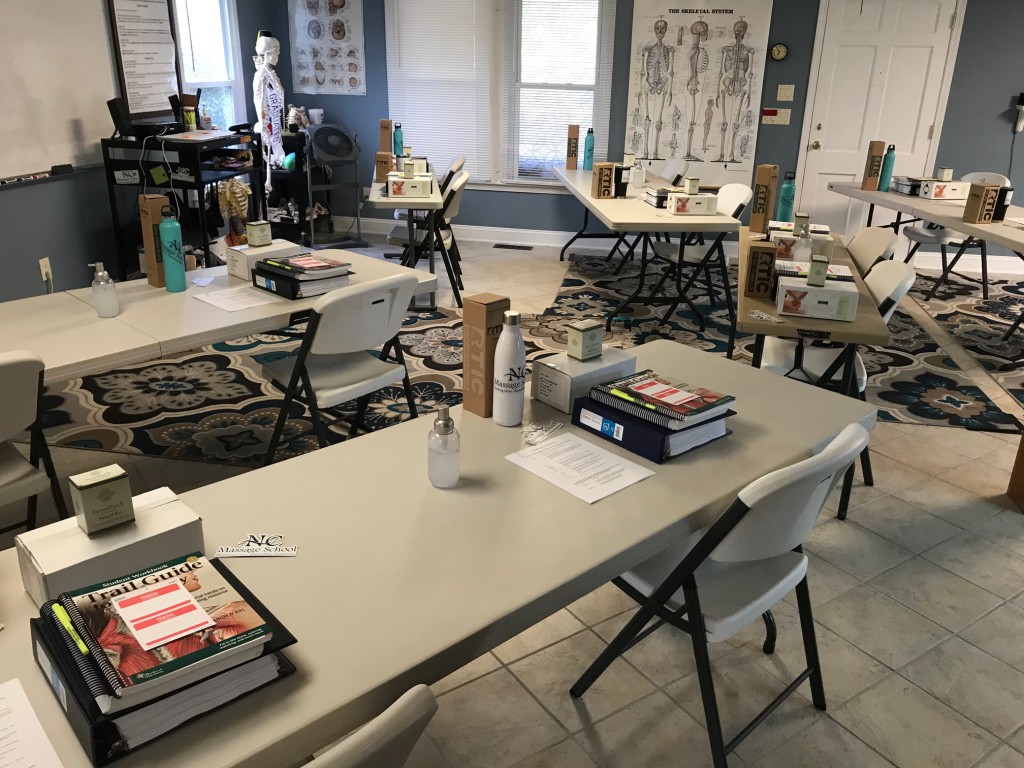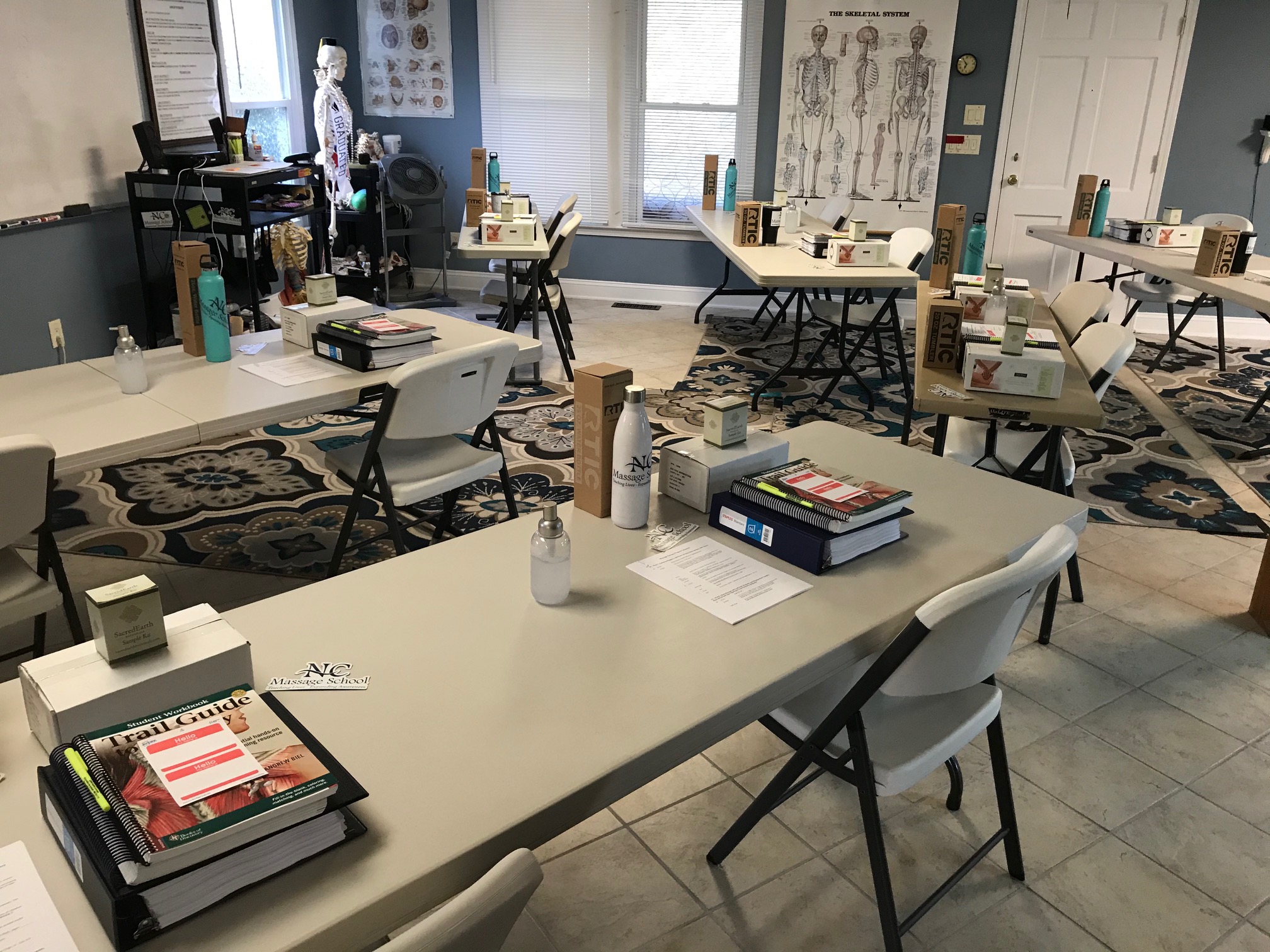 What We're Doing to Keep You Safe
In May, Governor Cooper opened massage therapy establishments after our extended shutdown. As a massage therapy school, this meant that we now have the option to give licensed massage therapists hands-on practice. However, we still want to maintain enhanced sanitation and safety protocols. Our school has always offered clients and students alike exceptional sanitation, but we are stepping up the game a bit to improve our already excellent plan.
All CE Providers and participants will wear protective masks while at NC Massage School. We also have hand sanitizers in ample supply so that participants can maintain clean hands. Our therapy rooms and massage tables are cleaned even more regularly than before, so each client has a clean, sanitized space.
We are also asking CE participants to confirm good health and no COVID-19 exposure before booking. The goal is to ensure that everyone who comes through our doors is healthy, so CE Providers and participants have limited to no risk when they come to our school.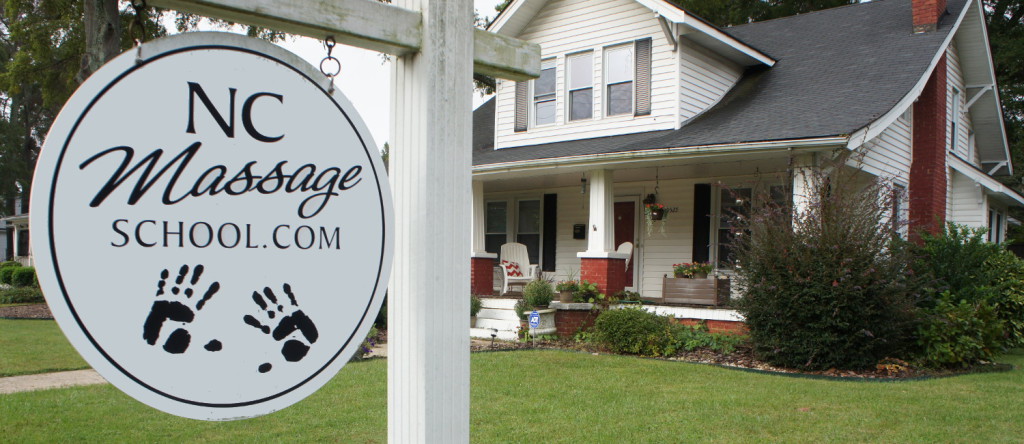 In-Person Instruction Is Always Best
When it comes to learning massage, there are some aspects that you can't learn through online instruction. We're thrilled that we have the option to teach in-person at this time because we firmly believe hands-on teaching is the best option for our industry. We are ready to welcome CE Participants back as you pursue your continuing education.  We are committed to providing a clean and sanitary environment for your education.
Our upcoming courses are now registering. We have classes covering massage techniques, ethics, and theory for the Fall semester. Add a new technique to your offerings while getting your required continuing education credits with help from our hands-on training program. Browse our schedule to find the courses that fit your needs well.