As the end of summer approaches and fall steps into our periphery, our stress levels are slowly but surely climbing. Whether you or your kids are heading back to school, or you're worried about what new developments might occur in the fall with COVID-19 (or, very likely, both), we're right there with you. It's never been a better time to revitalize and destress with a massage than in the present. Luckily for you, this fall kicks off our rejuvenating student massages at the NC Massage School.
Why Get a Student Massage?
Your first instinct might be to skip out on a student massage for one done by someone who has been in the industry longer, but that's not always the best idea. If you're looking to relax fully, keep your mind off of the stressors of the world around you, and save money, a student massage is for you.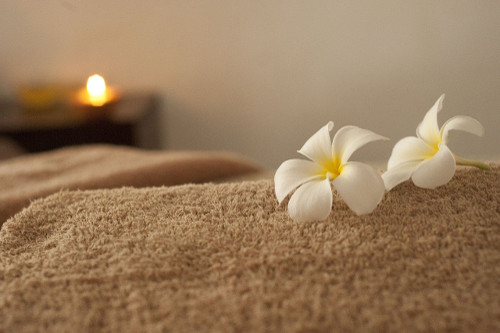 Save Money and Get a Better Massage
We all know someone who has reduced hours or pay since the pandemic began, but that doesn't mean they have less need for a relaxing massage—in fact, they need it more than anyone. A student massage at the NC Massage School is only $40/hr, or $38/hr prepaid. By offering inexpensive, high-quality massages, we make self-care affordable. You can have a weekly or monthly massage to help manage stress levels and keep you going at maximum efficiency.
Less Experience Can Be a Benefit
Just because someone has been at practice for years doesn't guarantee they're doing the best job. It might just mean you're paying the most for their efforts. Some massage therapists have skipped steps or cut corners over the years. A student is constantly learning and applying correct form and techniques for massages in class. Not only will the massage feel good, but you'll get maximum health benefits from students eager to apply their skills and up-to-date training.
You're Taking Care of Your Wellness
We've learned over the years just how important a maintenance massage is for overall health and well-being. A massage helps to reduce muscle tension, decrease stress levels, and improve circulation. We've also learned that a massage can help manage subacute/chronic lower back pain, high blood pressure, soft tissue injuries, and insomnia. If you can only afford to have one massage every few months or multiple massages per month with a student massage therapist, the results will be much more effective with more frequent maintenance.
Book a student massage today before appointments run out!
Kristy Serdinsky, Owner, and Director of Education at NC Massage School. With a background in teaching and administration in charter and private schools, Kristy's dedication to helping others led her to open a massage spa in Cornelius in 2015. Now, she brings her expertise in education and the massage and bodywork industry to NC Massage School, blending her two passions to create a transformative learning experience.