Are you looking for some continuing education credits for 2018? NC Massage School has a number of exciting programs coming up in the next few months that will teach you new skills while also helping you achieve those credits you need for your license.
Here are some of our favorites that you may want to consider adding to your list.
Anita Shannon's Medi-Cupping Therapy
Medi-Cupping remains one of the latest innovations in massage therapy, and it's very popular with clients. Learn this technique and the theory behind it from instructor Annie Garic on a three-day weekend course running May 25 through May 27. It will earn you 22 continuing education credits.
Traditional Thai Foot Massage
On June 1, take a one-day course with instructor Jill Burynski that will help you understand how to implement Traditional Thai Foot Massage into your practice. Jill is Thailand trained, so the knowledge and skills she will impart are excellent! This particular technique offers the benefits of reflexology without the pain and discomfort. It offers 7 CE hours.
Treating Fibromyalgia, Chronic Fatigue, Depression with the East-West Synergistic Massage and Intro to Homeopathy
This course has a long name, and for good reason. It's packed with information that will help you treat patients with fibromyalgia, chronic fatigue and depression. Learn about the East-West Synergistic massage technique and homeopathy treatments that can help patients with these debilitating issues. Instructor Wolfgang Luckmann will help you understand energy fields and how they can assist with these treatments. The two-day course is held June 23 and 24 and will earn you 18 continuing education credit hours.
Training Your Touch: Palpation & Manual Assessment
Palpation is a critical skill for a massage therapist. In this two-day class you will learn from lecture, discussion and hands-on exercises under the skilled guidance of experienced massage therapist Randall Gibson. Learn how to monitor cardiac pulse, respiratory movements. The course runs August 25 through August 26 and is worth 16 continuing education credits.
Integrative Reflexology
Curious about how you can implement reflexology into your practice? Instructor Claire Marie Miller will help you understand hand, ear and foot reflexology techniques, structural alignment exercises and the four theories of Integrative Reflexology. You will also learn how to incorporate reflexology into the spa setting and how to market it. The course runs from September 14 to September 16 and will earn you 24 continuing education credits.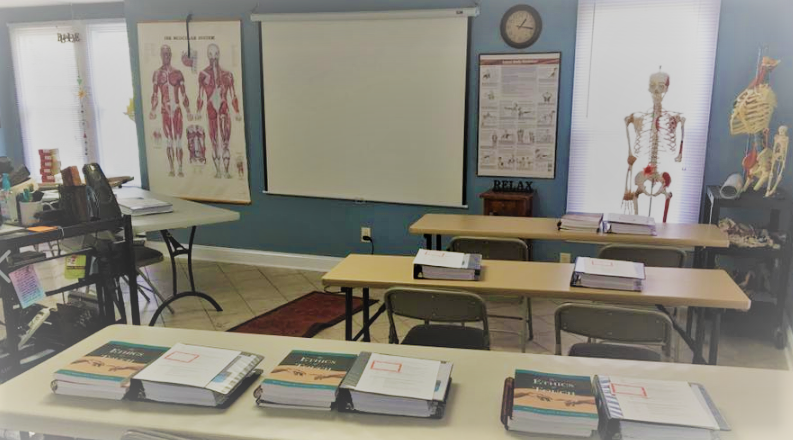 No matter which of these you choose, you will gain valuable insight and practical skills you can implement immediately into your practice. You will also gain the credits you need for your license. Sign up today for your chosen class!
Kristy Serdinsky, Owner, and Director of Education at NC Massage School. With a background in teaching and administration in charter and private schools, Kristy's dedication to helping others led her to open a massage spa in Cornelius in 2015. Now, she brings her expertise in education and the massage and bodywork industry to NC Massage School, blending her two passions to create a transformative learning experience.