NC Massage School provides a wealth of knowledge through our premium continuing education courses. We offer our students a high-quality education with a staff of carefully selected, expertly trained professionals.
By choosing the NC Massage School you can fulfill your continuing education requirements at your convenience with flexible online courses or take the opportunity to be hands-on with classes at the campus near Charlotte, NC.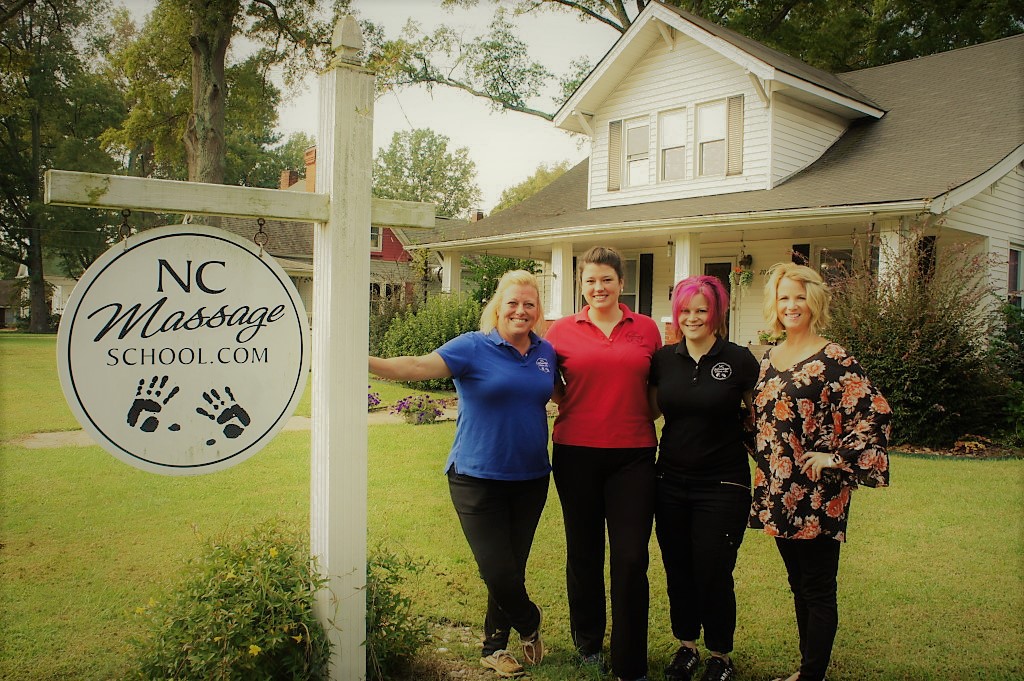 Five Reasons why NC Massage School is right for you
Stay on Top of the Industry
NC Massage School offers an extensive list of high-end massage therapy education courses from which you can develop an expertise. These courses include Cupping, Postural Alignment of the Spine, Thai Massage, and Lymphatic Drainage. Online courses go in-depth into topics such as neuromuscular therapy, ethical boundaries, and ethical principles. Click here for a comprehensive list of our available continuing education courses.
Set Yourself Apart
By investing in our educational courses, you signify to your clients that you are at the forefront of your profession. NC Massage School provides advanced techniques that will give your clients an exceptional experience with every session.
Grow Your Business
The knowledge and techniques that we offer will become the building blocks of a strong, profitable business. Promote your expanded skillset and bring in new clientele. Our certifications allow you to show your clients that you take pride in what you do and you strive to give them an incredible massage experience.
Meet your Continuing Education Requirements
By obtaining continuing education credits at NC Massage School, you stay on top of industry requirements. Our group of industry experts makes becoming and staying certified simple, and we guide you through the process from the moment you contact us.
Stay Passionate About your Work
NC Massage School is the premium massage school in the industry for continuing education. Our courses help to reinvigorate your day to day work. From learning to perfect your form to discovering new ways to give massage therapy, our school will change the way you look at what you do.
Kristy Serdinsky, Owner, and Director of Education at NC Massage School. With a background in teaching and administration in charter and private schools, Kristy's dedication to helping others led her to open a massage spa in Cornelius in 2015. Now, she brings her expertise in education and the massage and bodywork industry to NC Massage School, blending her two passions to create a transformative learning experience.