Are you looking for a convenient way to learn massage therapy? While NC Massage School has a conveniently located campus, we understand that life is busy. For massage therapists who are already at work in the field, finding time to attend on-campus classes and seminars is not easy. Now, we offer you the chance to take certain continuing education courses online, with the same benefits of our on-campus classes but in a more convenient and flexible format.
What Classes Are Available Online?
At NC Massage School, we understand the benefit of hands-on training, but we also understand the constraints of your busy life. That's why we have created certain courses that are ideal for online study, giving you the chance to flexibly earn your continuing education credits. Some of the courses we offer online include:
Ethical Principles
Ethical Boundaries
Neuromuscular Therapy Theory courses
Ethical Practice Management
Ethics – Sex, Sexuality and Touch
Ethical Treatment of Trauma and Abuse Survivors
Each of these is an important addition to your training, but does not require actual hands-on instruction, making them the perfect choice for an online learning structure.
Why Choose Online Learning?
Why should you choose online learning for your continuing education needs? First, you are busy. It's hard to carve out time between the demands of your clients and the demands of family and home life to come to classes. When possible, taking online courses will free up some of that valuable time, because you can study when it fits your schedule.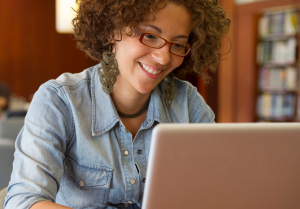 Another benefit of online learning is the fact that it can be slightly more affordable than campus-based learning. If you are looking to maximize the money you spend on your continuing education needs, online coursework is a great way to do so.
Finally, when you study online with NC Massage School, you receive the same upper-caliper training you have come to expect from us, but in a more convenient and affordable package.
Are you ready to get started? Browse our currently available courses, and choose the one that fits your needs and budget. We look forward to having you as part of our virtual classroom!
Kristy Serdinsky, Owner, and Director of Education at NC Massage School. With a background in teaching and administration in charter and private schools, Kristy's dedication to helping others led her to open a massage spa in Cornelius in 2015. Now, she brings her expertise in education and the massage and bodywork industry to NC Massage School, blending her two passions to create a transformative learning experience.