Are you ready to learn massage therapy? North Carolina Massage School offers a 650-hour diploma program that you can use to become a certified massage therapist. If you are interested in launching a career in this field, North Carolina Massage School is here to help.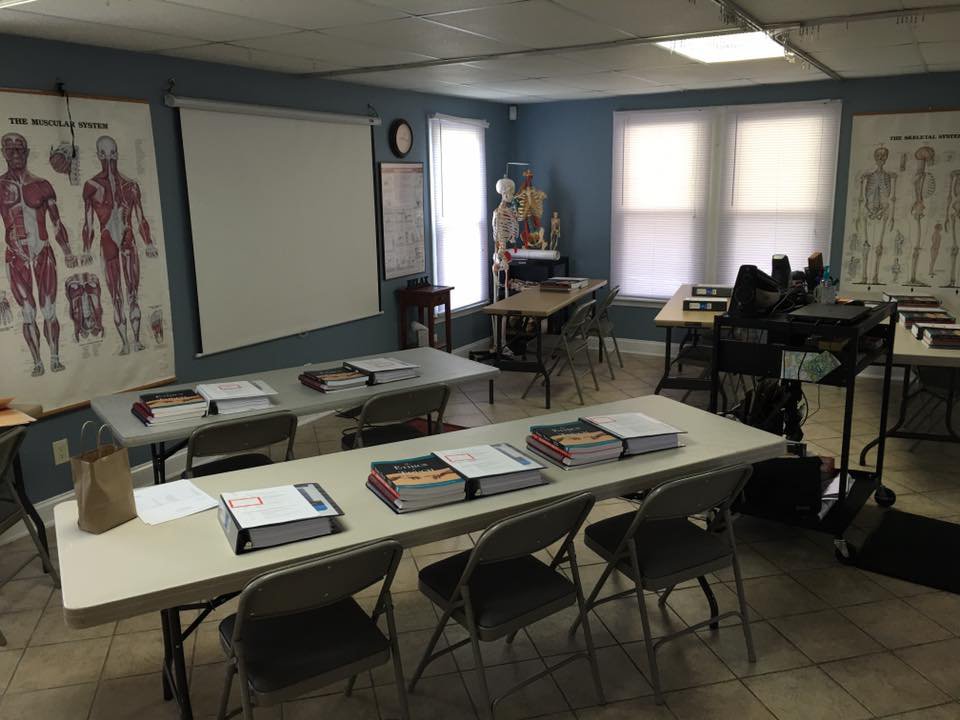 About the School
Since we opened our doors in 2002, North Carolina Massage School has quickly developed into one of the most respected training centers in the area. Our goal is to help train individuals who are looking to become professional neuromuscular certified massage therapists through a rigorous training program that provides both lecture-based and hands-on instruction.
Because our maximum class size is only 16 students, you will receive one-on-one training as you learn massage therapy. Our school is a North Carolina Board of Massage and Bodywork Therapy approved school, so you can be confident in the training you will receive. When you complete the 650-hour diploma program, you will graduate with Neuromuscular Certification as well. This means our graduates are fully prepared to start their careers.
Flexible Classes to Help You Learn Massage Therapy on Your Schedule
Because we understand the needs of adult learners, North Carolina Massage School offers both day and evening classes. Our convenient location not far from Charlotte makes it easy for you to attend, and we will work with you to find a course schedule that works with your current work schedule.
Gain the Continuing Education You Need Conveniently
In addition, for those students who need to add continuing education credits, we offer flexible weekend seminars and training modules, as well as three- and four-credit online massage therapy classes. This flexibility means you can easily fit your coursework into your existing schedule, without making major changes to your daily life. Whether you come for a weekend training seminar or sign up for our online continuing education training, you will be able to get the education credits you need to keep your accreditation in place.
At North Carolina Massage School, we want you to find success as you seek to learn massage therapy and launch or further your career. Give us a call today to discus your needs and your schedule, and let us help you find an upcoming program that will meet those needs.
Kristy Serdinsky, Owner, and Director of Education at NC Massage School. With a background in teaching and administration in charter and private schools, Kristy's dedication to helping others led her to open a massage spa in Cornelius in 2015. Now, she brings her expertise in education and the massage and bodywork industry to NC Massage School, blending her two passions to create a transformative learning experience.