Are you considering getting a massage or making massage therapy part of your healthcare routine? You will be glad you did if you decide to move forward with this decision, because massage therapy does more than just make you feel good. In fact, massage therapy has proven health benefits that make it an excellent addition to your healthcare routine, such as…
1. Controlling Stress
Stress takes a toll on you day in and day out. Even when you are not aware, your body is reacting to the stresses in your life in a negative way. Massage therapy has been proven to reduce stress and some of the problems it causes, like headaches and high blood pressure. By releasing stress-reducing endorphins, a massage can reduce many of the effects of stress.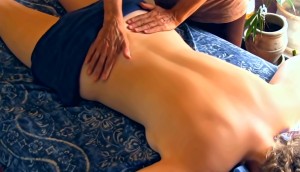 2. Managing Pain
When you are struggling with pain, including everything from joint pin to headaches, life is difficult. Massage therapy can help improve circulation and reduce inflammation, which can lessen pain significantly.
3. Improving Mental Health and Wellness
Stress can lead to anxiety, and anxiety can lead to depression. These types of negative mental health concerns maybe improved significantly with massage therapy. If your mental health could use a boost, consider a massage as a way to find relief.
4. Improving Immunity
Several medical studies have found that people who get massages actually see a boost to their immune systems. One of the ways the body responds to massage therapy is through increasing the "killer T" cells. These cells go to work fighting viruses. Add to this the improved circulation that massage therapy creates, which also boosts immunity, and you have an excellent way to help ward off colds, flues and other illnesses naturally
5. Improving Physical Fitness
Athletes of all ability levels struggle with muscle tension and tightness. Massage helps reduce this tension and improve circulation to the muscles and joints. Whether you are an elite athlete or someone who simply enjoys athletics for fun, you can improve your fitness and performance with the help of a massage therapist.
If you are considering getting a professional massage, what are you waiting for? Your health benefits are waiting! Schedule yours today!
Kristy Serdinsky, Owner, and Director of Education at NC Massage School. With a background in teaching and administration in charter and private schools, Kristy's dedication to helping others led her to open a massage spa in Cornelius in 2015. Now, she brings her expertise in education and the massage and bodywork industry to NC Massage School, blending her two passions to create a transformative learning experience.