With both onsite and online options, you can gain the skills you need to continue your education on a time-frame that works for you. If you are looking to learn massage therapy this fall, or to add to your existing skills, here are some upcoming classes at NC Massage School.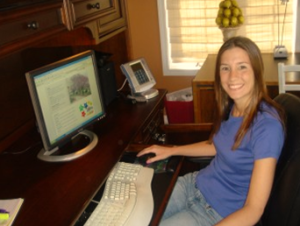 Online Options for Flexible Schedules
If your schedule is difficult or you are located far from our Charlotte-area campus, NC Massage School offers a number of online options that can be taken anytime it is convenient. These affordable classes are an excellent way to increase your continuing education credits…..
Current online offerings include two classes on basic ethics, a crucial topic for massage therapy professionals. Ethical Boundaries and Ethical Principles will help massage therapists figure out how to set boundaries and work ethically with other professionals and their clients. Online class options also dig a little deeper into ethics with Ethical Practice Management, a course for those managing their own practices, Ethics – Sex , Sexuality and Touch, a course that looks into how to approach touch-based therapy appropriately, and Ethical Treatment of Trauma and Abuse Survivors.
Online students can also study Neuromuscular Therapy, with four distinct classes targeting different muscle groups. This can be a great way to learn a new massage therapy technique to add to your offerings.
On-Site Continuing Education
NC Massage School is located conveniently in Cornelius, not far from Charlotte. To make your life easier, we offer some of our courses in intense weekend-based training. Continuing education options in the fall include courses on SeniorSpa treatment, Thai Massage, NMT for Erector Spinae, Fancy Footwork and ETHICS – Dual Relationships.
Whether you come study with us on campus or take your courses online, our staff of trained professionals is here to help.
Kristy Serdinsky, Owner, and Director of Education at NC Massage School. With a background in teaching and administration in charter and private schools, Kristy's dedication to helping others led her to open a massage spa in Cornelius in 2015. Now, she brings her expertise in education and the massage and bodywork industry to NC Massage School, blending her two passions to create a transformative learning experience.