Have you been considering getting a professional massage? More and more research is showing the benefits of massage on many areas of the body, providing more than just stress relief and relaxation. Here are the top 8 reasons to consider a massage.
1. Stress Relief – A massage releases endorphins that relieve stress. It also reduces muscle tension to restore a calm balance to the mind and body.
2. Pain Relief – People who suffer from low back pain, carpel tunnel pain, chronic neck pain, fibromyalgia and other muscular pain report reduced pain after a professional massage.
3. Increased Range of Motion – Patients with limited range of motion in a joint may notice the joint loosening when given a therapeutic massage. A quality massage therapist will know how to target tight muscles and joints to help increase range of motion with minimal discomfort. In fact, this benefit is so strong that some physical therapists are now choosing to employ massage therapists for their patients.
4. Better Sleep – A relaxed body and mind is able to fall asleep more quickly, and stay asleep longer. People who struggle with insomnia and poor sleep report improvement with just one massage.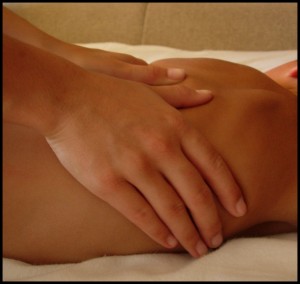 5. Lower Blood Pressure – Not only do people notice a drop in blood pressure after the massage, but the reduction in blood pressure remains in place as much as 72 hours after the massage. This means that the massage effect on blood pressure is quite durable, and patients who get regular massages may notice a great reduction in their blood pressure.
6. Decrease Migraine Frequency – Massage may not be able to cure migraines, but it can reduce their frequency. For those who suffer regularly, this is a benefit worth considering.
7. Decrease Cancer Treatment Side Effects – Stress, nausea and muscular tension all happen for patients struggling with cancer and cancer treatment. Massage can help lessen these effects.
8. Boost Your Immune System – Do you want a natural way to boost your immunity? Consider a massage! Studies have shown that the increased blood flow and reduced stress that comes with massage can give your immune system a boost.
If you are looking for a massage, contact the NC Massage School. We will put you in contact with one of our therapists, so you can enjoy these benefits for yourself!
Kristy Serdinsky, Owner, and Director of Education at NC Massage School. With a background in teaching and administration in charter and private schools, Kristy's dedication to helping others led her to open a massage spa in Cornelius in 2015. Now, she brings her expertise in education and the massage and bodywork industry to NC Massage School, blending her two passions to create a transformative learning experience.