One of the joys of becoming a massage therapist is the ability you have to help people feel better. Carpal tunnel syndrome affects 5 percent of the working population who use their hands and wrists daily. For those who suffer, sugary is one of the only options, but the recovery period is long and frustrating, leading to lost wages and time off work. As a massage therapist, you can provide relief and help some people avoid the problems associated with therapy.
What Is Carpal Tunnel Syndrome?
Carpal tunnel occurs when the carpal tunnel of the wrist becomes inflamed, trapping the nerves and creating pain and numbness. Patients know they have carpal tunnel when they have problems with numbness in their fingers, including the thumb and the first three fingers. In carpal tunnel syndrome, the pinky finger is not affected. This can also cause pain and weakness in the hand and wrist.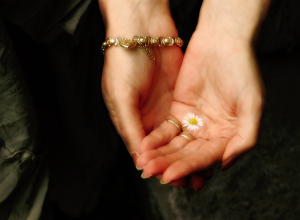 Helping a Patient with Carpal Tunnel
As a massage therapist, you are in a position to help people suffering from this system. However, you need to know the anatomy of the area well. The tiny bones and many ligaments and nerves in the hand and wrist need to be handled carefully.
Helping a patient with carpal tunnel also requires working with medical professionals in other fields to ensure that the patient's health and mobility is properly maintained. Patients often come with a diagnosis from their doctors, but some will be self-diagnosed. It's important that the massage therapist understands the full list of symptoms, any prior treatments and the duration of the treatment and symptoms.
Carpal tunnel rarely affects just the wrist. Therapists will target much of their treatment on the wrist, but the arm typically needs treatment as well as the hand. Deep tissue work that can release tension and improve circulation can benefit all of these areas. Improving the rotation of the shoulder and working on the full arm can also help.
Educating Patients
Patients often want to see relief instantly, and it's important for therapists to teach patients that it will take multiple visits to see relief. Three to five sessions are typically required for the patient to see long-term results. Patients who want treatment for carpal tunnel syndrome need to be willing to continue massage therapy for multiple sessions in order to see true relief. Also, relief is not the same as a complete resolution of symptoms. For that, surgery may be the only option. Yet with well-educated patients, massage therapists can be a vital piece of the treatment for this common condition.
Kristy Serdinsky, Owner, and Director of Education at NC Massage School. With a background in teaching and administration in charter and private schools, Kristy's dedication to helping others led her to open a massage spa in Cornelius in 2015. Now, she brings her expertise in education and the massage and bodywork industry to NC Massage School, blending her two passions to create a transformative learning experience.