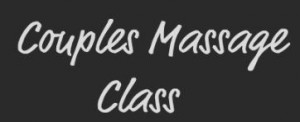 Have you ever wanted to massage your spouse, but just didn't know how?
Well, licensed massage therapist, Jeanne Weeks, is going to show you  how!
Jeanne has been a licensed massage therapist since 2003!  She is going to show you how to relieve tension in your spouse.  Alleviate pain.  And, induce relaxation!
NC Massage School is offering a 3-hour Couples Massage Class on May 31, 2012. Contact Us for more information, and to make your reservation today!
Kristy Serdinsky, Owner, and Director of Education at NC Massage School. With a background in teaching and administration in charter and private schools, Kristy's dedication to helping others led her to open a massage spa in Cornelius in 2015. Now, she brings her expertise in education and the massage and bodywork industry to NC Massage School, blending her two passions to create a transformative learning experience.