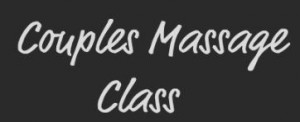 Have you ever wanted to massage your spouse, but just didn't know how?
Well, licensed massage therapist, Jeanne Weeks, is going to show you  how!
Jeanne has been a licensed massage therapist since 2003!  She is going to show you how to relieve tension in your spouse.  Alleviate pain.  And, induce relaxation!
NC Massage School is offering a 3-hour Couples Massage Class on May 31, 2012. Contact Us for more information, and to make your reservation today!