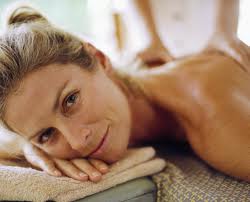 Student Massage Clinicals are just around the corner. You've been working hard, and deserve a treat! You'll be amazed at our students capabilities to help you find complete relaxation. Appointments fill up fast, so schedule yours online today!
Student Massage Clinicals
1 – hour Student Massage – $37
2 – hour Student Massage – $74
Early Bird Special! 8:00-9:00 am M-F only $25/hr!!
The NC Massage School will be conducting student massage clinicals beginning Jan. 21-Feb. 2, 2013. We appreciate your support in helping our students improve their skills.
NC Massage School – Cornelius, NC
July 23-Aug 4, 2012
Mon – Wed      8am – 8:15pm
Thurs – Fri       8am – 5:30pm
Saturday          8am – 1:45pm
For more information visit: NC Massage School
To book your massage online visit: Massage Appointment
Kristy Serdinsky, Owner, and Director of Education at NC Massage School. With a background in teaching and administration in charter and private schools, Kristy's dedication to helping others led her to open a massage spa in Cornelius in 2015. Now, she brings her expertise in education and the massage and bodywork industry to NC Massage School, blending her two passions to create a transformative learning experience.