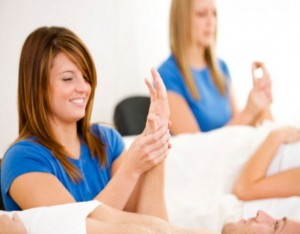 Interested in becoming a massage therapist but you don't know how you are going to pay for it?  Payments could be as low as $245 per month!!!
Here's how our program works:
•    Deposit of $1,200 is due when the applicant has been notified of acceptance.
•    Tuition down payment of $1,500 is due 4 weeks before the program begins.
•    Balance of $5,200 may be paid before the first day of class.
Financial Aid Options
$300 Pre-payment Discount
Full tuition payment two weeks prior to the start of classes provides a $300 discount, plus the savings on fees associated with the monthly payment program.
In-House Financing Plan
Students may apply to use the TEMS Tuition Financing Plan, with the tuition balance paid in monthly installments as follows:
1. Full-Time Program: six (6) monthly payments of $867 with 10% added
2. Part-Time Program: twelve (12) monthly payments of $434 with 10% added
3. Full-Time Program: eighteen (18) monthly payments of $325 with 10% added
4.Part-Time Program: twenty four (24) monthly payments of $245 with 10% added
Approved Provider of the Veterans and Military Educational Benefits Program (GI Bill)
The NC Massage School  650 hour Massage Diploma Program is approved by the North Carolina State Approving Agency for the enrollment of veterans, military and other eligible persons for educational assistance by the US Department of Veterans Affairs. Please visit www.gibill.va.gov for more information.
Kristy Serdinsky, Owner, and Director of Education at NC Massage School. With a background in teaching and administration in charter and private schools, Kristy's dedication to helping others led her to open a massage spa in Cornelius in 2015. Now, she brings her expertise in education and the massage and bodywork industry to NC Massage School, blending her two passions to create a transformative learning experience.